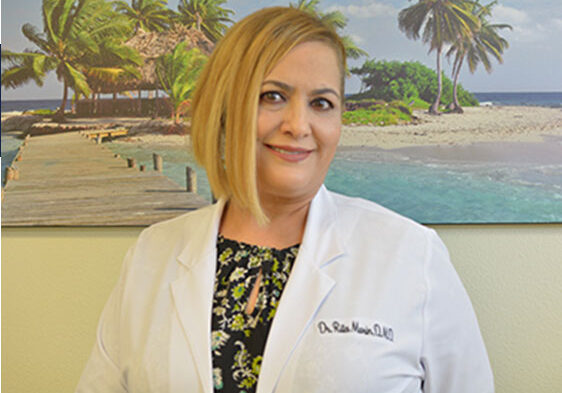 Dr. Rita F Marin received her Doctorate in Dental Medicine (DMD) from Boston University. She has been practicing dentistry for 30 years. Dr. Marin is continually advancing her knowledge in all aspects of general dentistry in order to provide her patients with the latest technology. She has a mastership in dental implants from the International Dental Implant Association, and is certified with Invisaline and Clear Correct.
Born in Chicago, Illinois, Dr. Marin is of Hispanic descent and is bilingual speaking Spanish fluently. She feels very fortunate and blessed to have parents that immigrated to this country in the 1960's in order to give her the best life opportunities.
Dr. Marin accepted an associate position at Tri Dental in 2015. She and her husband moved to Mount Dora and fell in love with the area. So much so, that she purchased Tri Dental in January of 2020.
You will always hear music playing in Tri Dental because Dr Rita (as she likes to be called by her patients) loves music. Her other favorite pass time is cooking for others as a labor of love.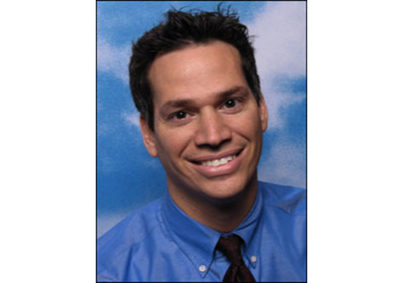 Dr Kirk Anthony Kalogiannis
Dr. Kirk Anthony Kalogiannis received his Bachelor's degree in Biology from Rutgers University and his Doctorate in Dental Medicine (DMD) from Boston University. He has been involved in implant dentistry for over 20 years. He lectures nationally and internationally as a faculty member of the Dental Implant Learning Center and has published may articles in the field of implant dentistry. He was a former Clinic Professor at New Your University College of Dentistry. r. Kalogiannis is one of a handful in the country to earn numerous prestigious credentials: Diplomate, American Board of Oral Implantology, Boar Certified, American Board of General Dentistry, Fellow, American Academy of Implant Dentistry, Fellow, Academy of General Dentistry, and Fell of the International Academy for Dental Facial Aesthetics.
Dr. Kalogiannis currently serves a President Elect, Northeast district of the American Acad8emy of Implant Dentistry. He maintains licenses to practice dentistry in NY, NJ, and FL.